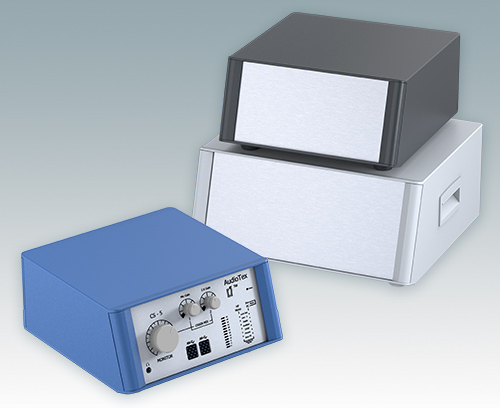 December 2018
Our advanced TECHNOMET desktop enclosures range keeps growing!
The new TECHNOMET SL models have a sloping front bezel set at 18 degrees for a perfect viewing angle of the displays and controls mounted on the front panel. The new versions are available in three standard sizes in light gray or anthracite:
3.94" x 8.85" x 8.85"
4.92" x 10.82" x 11.22"
5.90" x 13.78" x 12.59"
Custom sizes and colors can be made to order.